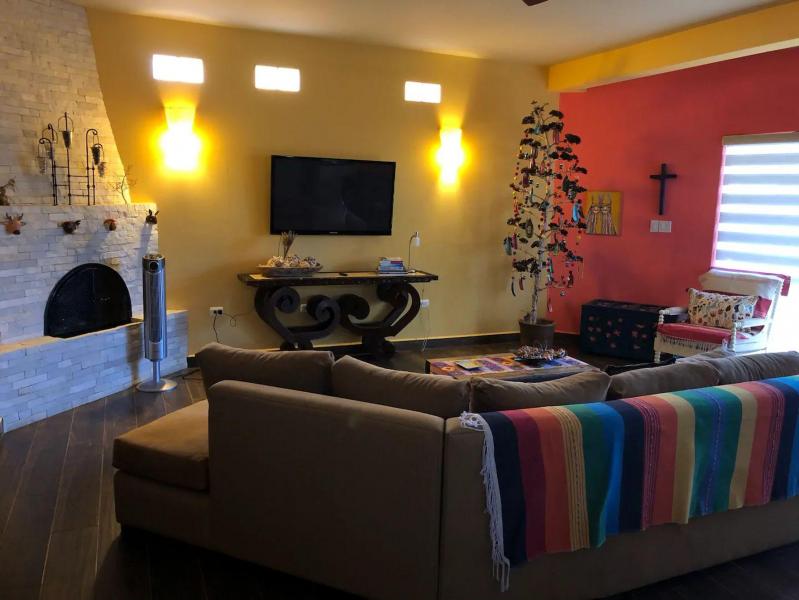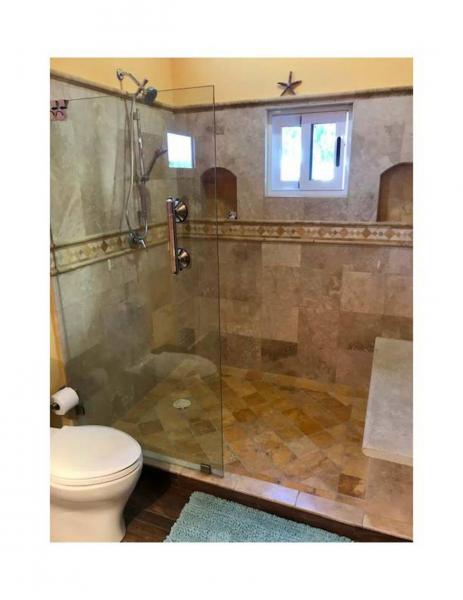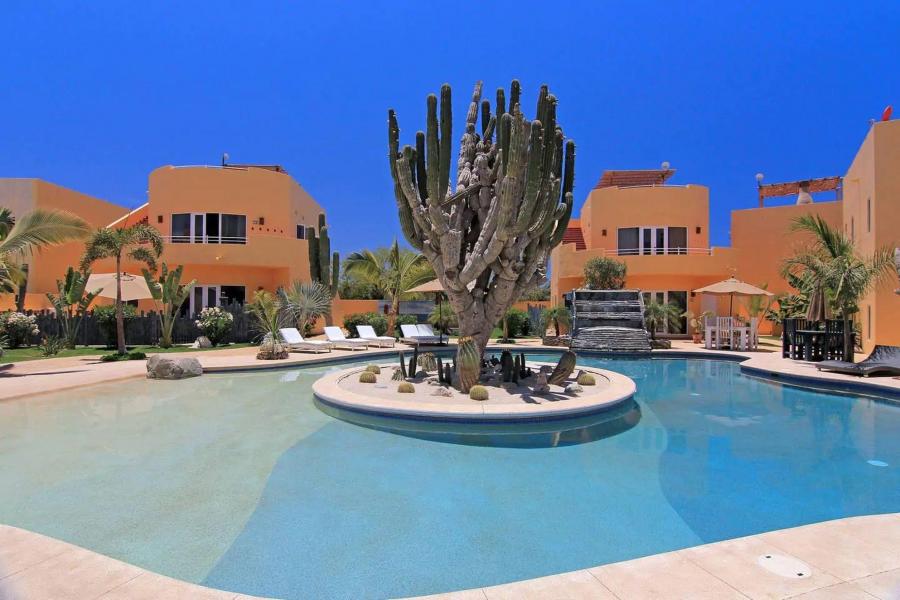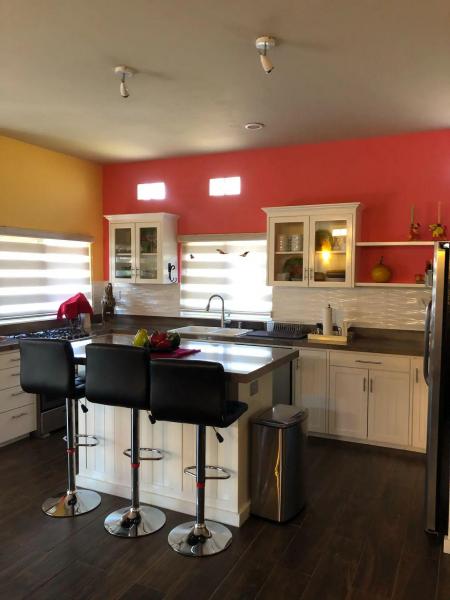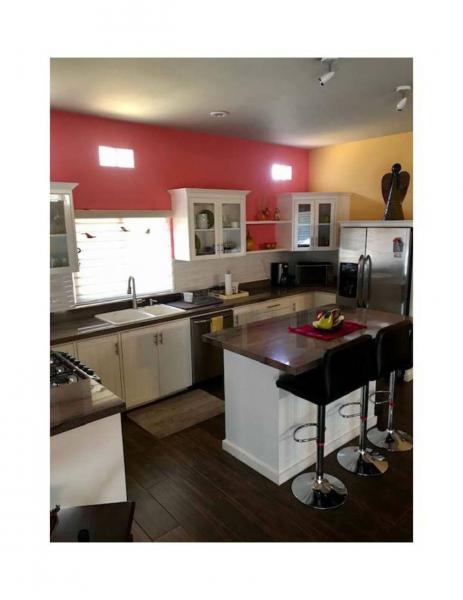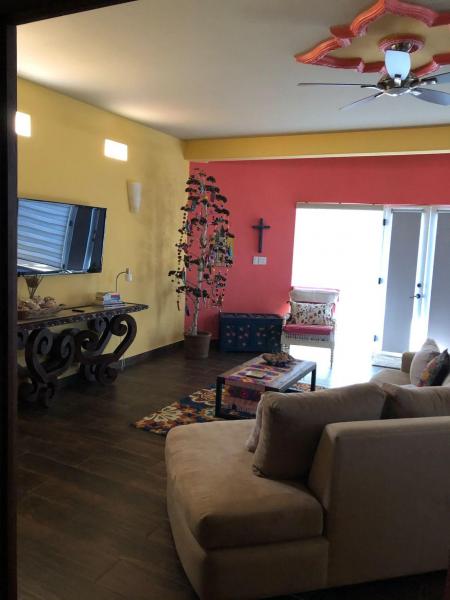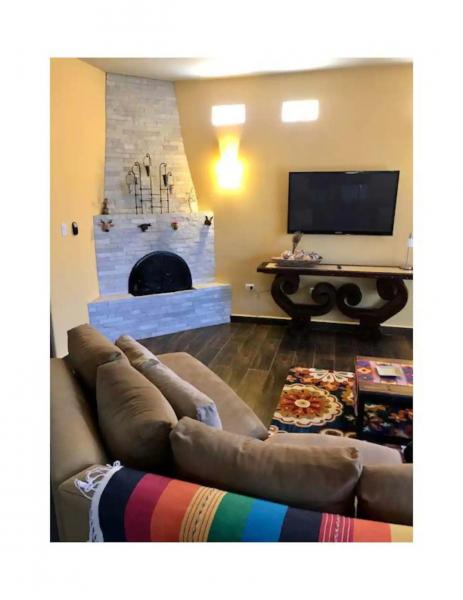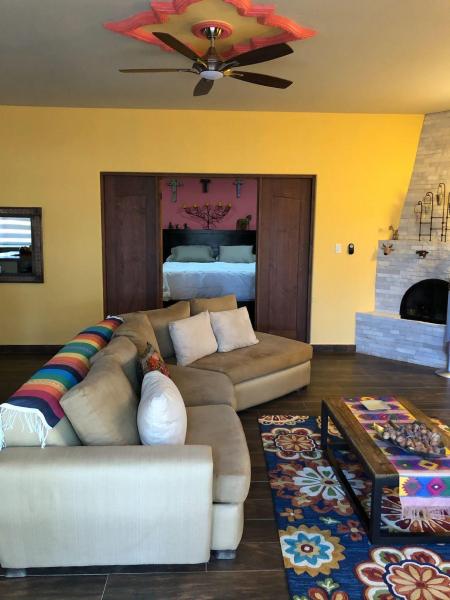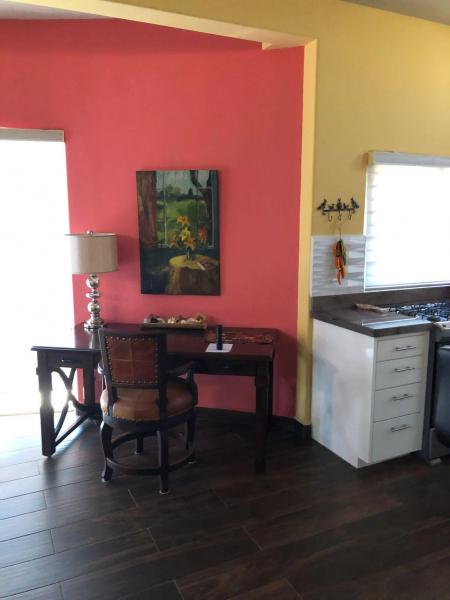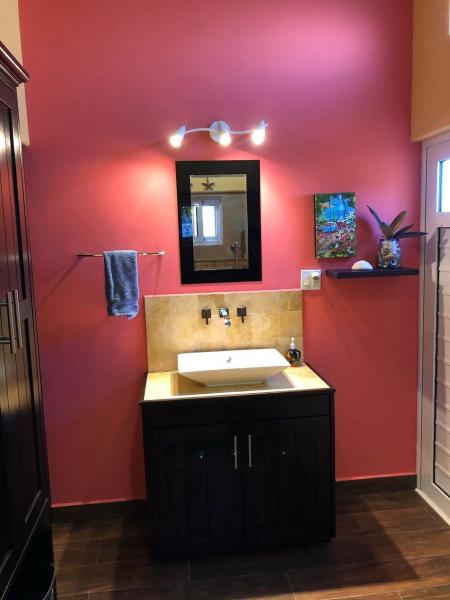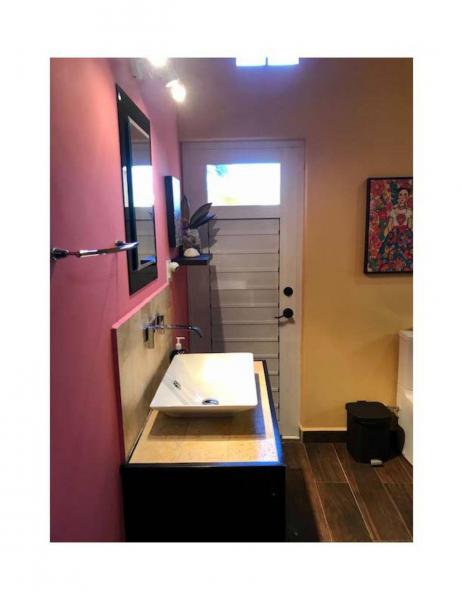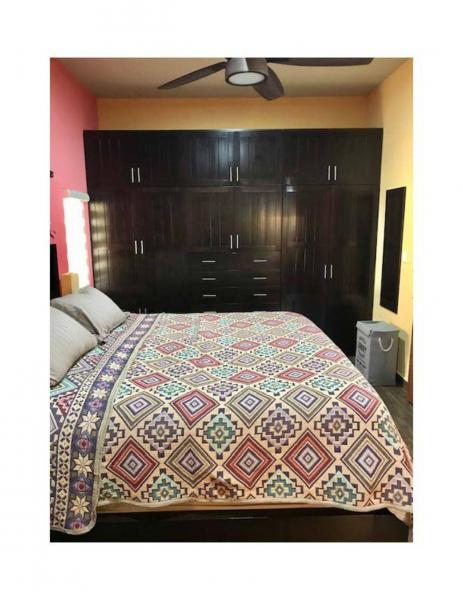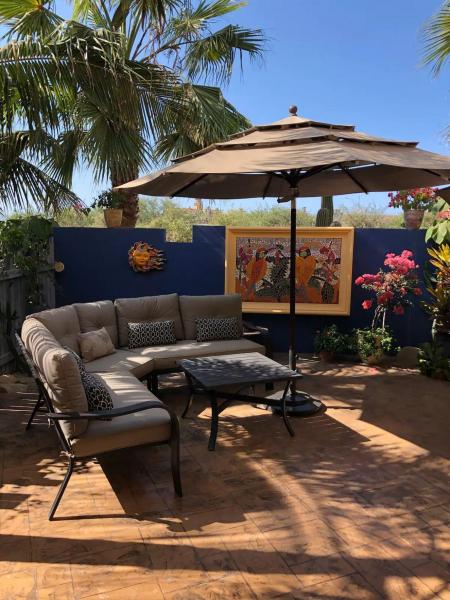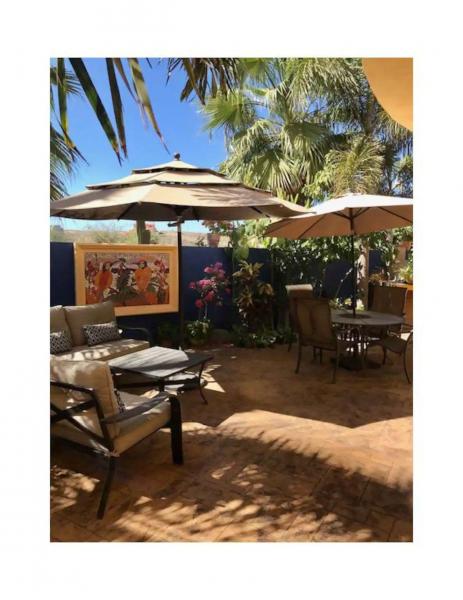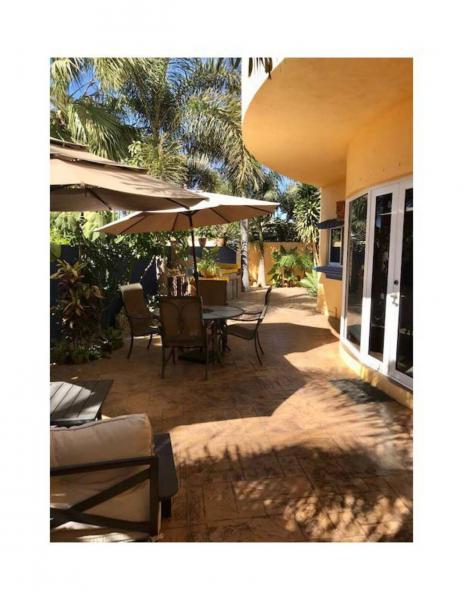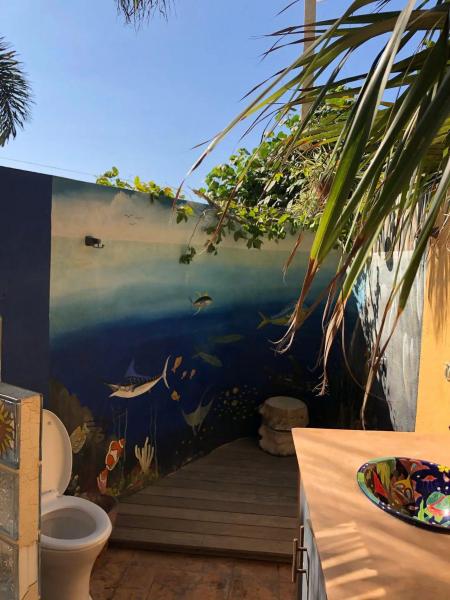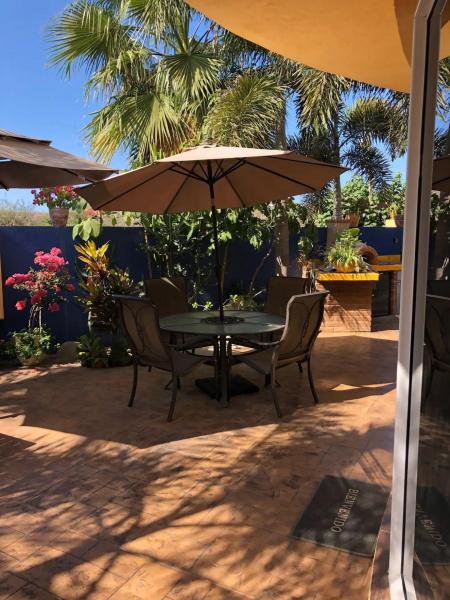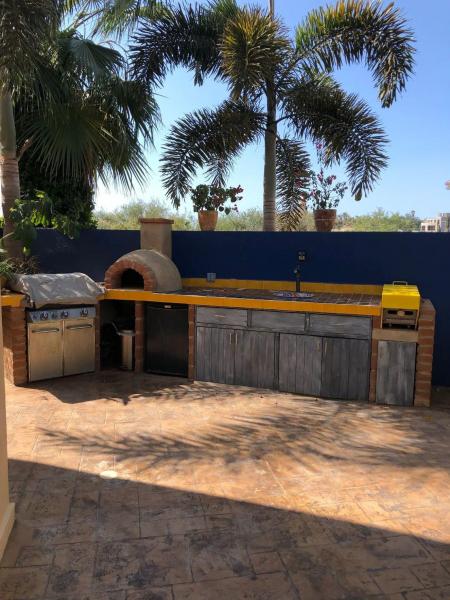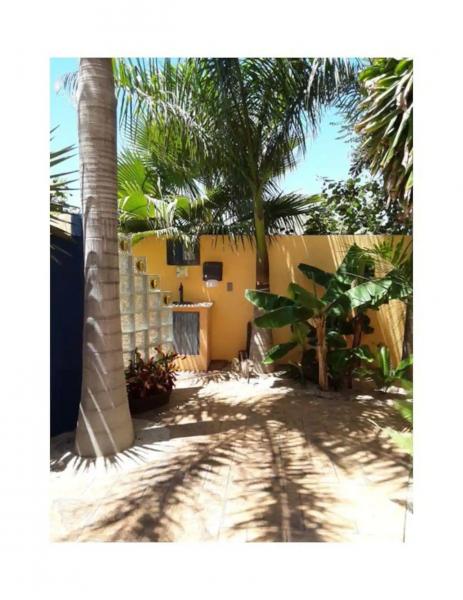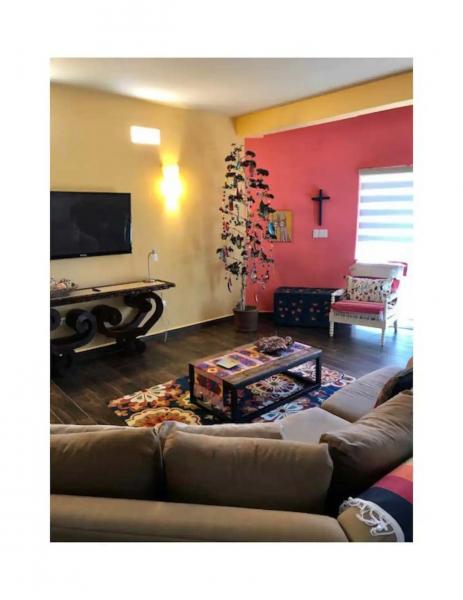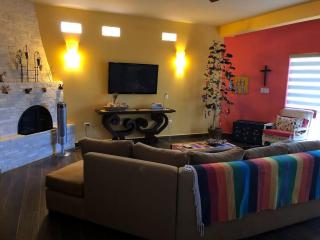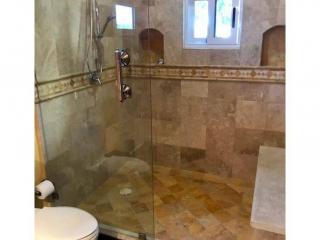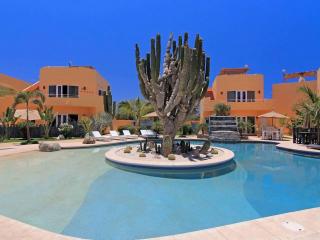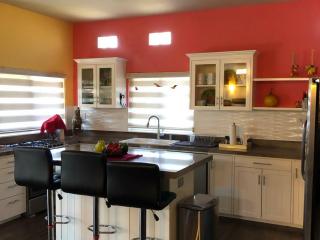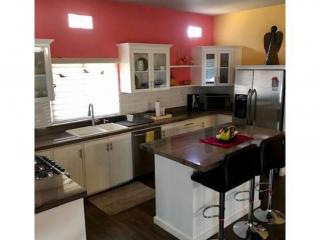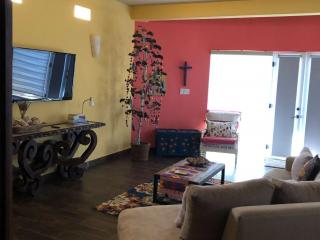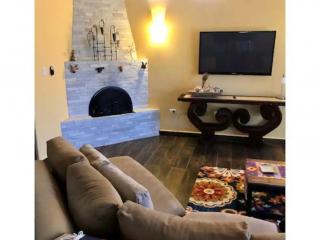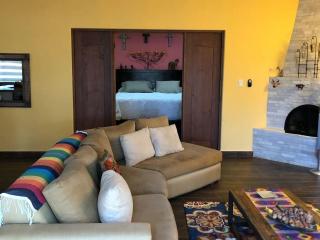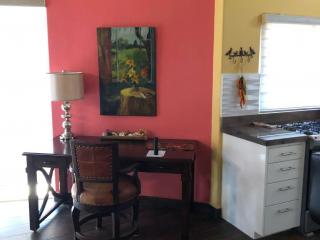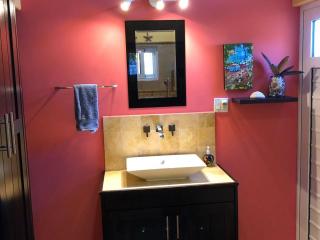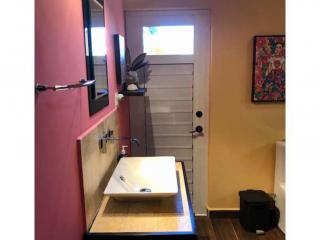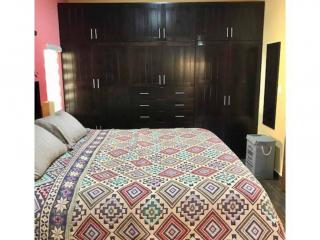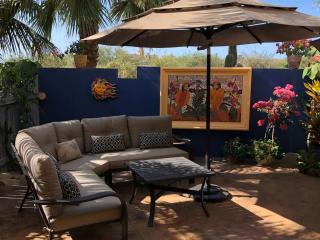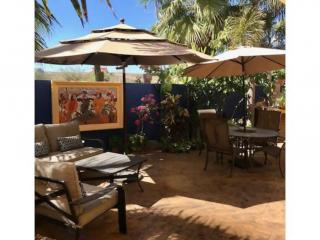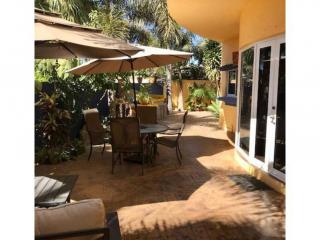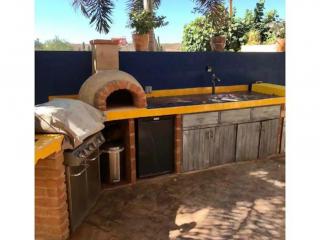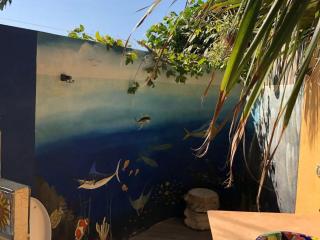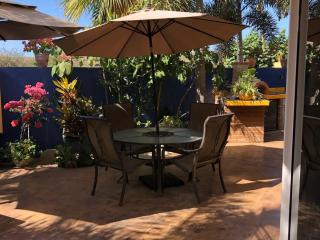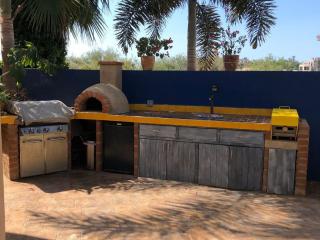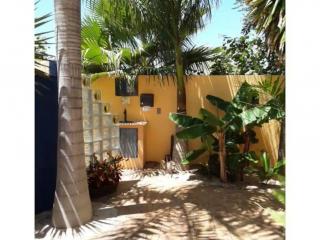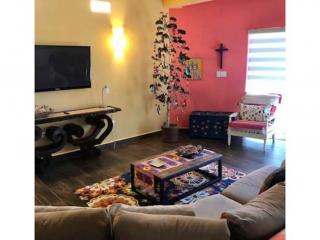 4AP Luxury 1 Bedroom 2 Bath Condo Pool Cerritos
Description
Luxurious 1 bedroom, 2 bath condo. The 2nd full bath is outdoors with a shower and toilet. The condo has an outdoor kitchen and fenced private patio.

Barefoot Luxury is a small condominium community. You will have full access to all community amenities, including pool, restaurant, cantina, parking, shaded lounge areas, and rinse station.

Large outdoor patio, with BBQ, outdoor full bathroom and lots of seating for meals. Walking distance to Cerritos Beach.

Live on site, available when needed.

Located in southern Baja on the Pacific side, situated between La Paz and San Jose del Cabo, Cerritos Beach is the perfect surf/beach getaway in any season. Quaint dirt roads lead to this beautiful property in a tranquil setting. Each condo has spacious indoor/outdoor living areas to enjoy, and is only steps away from the safest swimming and surfing beach in the area.

From incredible sunrises over the mountains to spectacular sunsets into the Pacific, this is truly PARADISE! The Cerritos beach area is laid back and moves at a slower pace. You can sip drinks, eat fish tacos and watch the sun disappear into the Pacific. You are steps away from finding that perfect wave or that perfect shell, and watching the birds and whales. Cerritos Beach is the perfect surf/beach getaway in any season.

There so much to do and see. We offer various excursions and activities to further enjoy this beautiful area. Pre-stock your condo using cerritosgrocery.com.

Take part in the Barefoot lifestyle, adventurous and relaxed – all with a touch of that Baja feeling!

Note: Car is recommended for the area. We are also available to arrange private transportation.
Amenities
+ more
- less
High DEF / Flat-Screen TV
Room details
2 bedrooms
2 full bath
+ more
- less
Bedrooms
Bathrooms
Full Bathroom (private) :
Sink
Toilet
Shower
Outdoor Full Bathroo (private) :
Sink
Toilet
Shower
Rules and special rates
4 guests max
3 nights min stay
60 nights max stay
+ more
- less
check-in: 03:00 PM
check-out: 11:00 AM
Rates:
Base Rate:

$125

/nt
Christmas from 12/25 to 01/07:

$250

/nt
Thanksgiving from 11/20 to 11/26:

$250

/nt
Low from 05/01 to 09/30:

$125

/nt
High 1 from 01/02 to 04/30:

$150

/nt
High 2 from 10/01 to 11/19:

$150

/nt
High 3 from 11/27 to 12/24:

$150

/nt
Cancellation Policy
The guest can cancel up to 30 days before arrival and receive a full refund. There is a free cancellation window 24 hours after booking.
Interactive area view
click & drag to explore
El Pescadero Map
drag to navigate